FraudScore integrated with AppMetrica
FraudScore is a system that helps advertisers monitor the quality of traffic for advertising campaigns. This year they announced the integration with AppMetrica, an analytics service for mobile applications.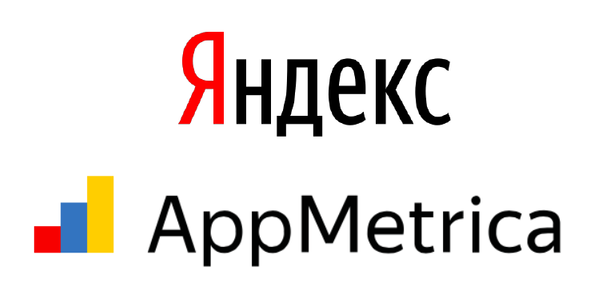 "Integration with AppMetrica, a very popular solution for attributing installs and analyzing user behavior among mobile developers in RuNet, is a big step forward for us. - says FraudScore co-founder and CEO Dmitry Isakov - Now, developers have access to one of the best solutions for detecting fake installs on the market. We hope that they will appreciate the opportunities that our platform gives and will become our regular customers. Not everyone has 0-cost marketing, and for growing applications, buying users through the ad networks remains one of the main sources of new users and players. It is also the most budget risky way. The amount of fraud in some networks, regions, and verticals is sometimes tremendous. Therefore, we are always happy when we see how our system saves money for clients and allows us to monitor the quality of the traffic involved."
RosFines, a regular customer of the AppMetrica service, was the first company who decided to try this innovation.
"I saw that Fraudscore launched integration with AppMetrica, and for me, this is the main analytics tool. I use it on RosFines and on other projects. - says RosFines User Acquisition manager Dmitry Tarahno - I really liked the crazy detailing in the FraudScore system: drill-downs can be scrolled endlessly down, adjust columns, upload data to CSV. All data can be viewed in any desired views. Fraudscore allows you to save some money because you can turn off the source earlier than usual."
FraudScore analyzes a huge number of advertising campaigns around the world daily. The detected violations and anomalies are divided into groups, each conversion is marked by special categories. Choosing any slice of your traffic, you can immediately see a violation in each of them. The system is fully automated, FraudScore does 24/7 traffic scoring and can send alerts with an update to the email so that the developer is always aware of what is happening.
"The most important function of any anti-fraud system is to identify fraud in the traffic and give the advertiser a reason not to pay for it. - says FraudScore senior analyst Roman Safonov. If we talk about our cooperation with RosFines, we should note one very important fact; they initially had a really good traffic. Our system found about 5% of fraud. But even behind a proven channel, there can be dozens of partners whom you can not trust. And one day they can become a source of fraud. You can not be sure of anything. At any time Partner can attract new channels, which he is not able to verify."
"Advertising is budgets - says Alexander Sibrikov, AppMetrica service manager. And where there are budgets, there will always be scammers, and mobile marketing suffers from this a lot. Buying traffic, you need to constantly monitor its quality. It takes time and effort.
AppMetrica provides reliable and fast-tracking for various advertising channels, and Fraudscore provides an opportunity to monitor their quality. We are convinced that integration with a specialized anti-fraud service will complement the tools of marketers and help save the resources of the team."
FraudScore entered the market in early 2016 as an anti-fraud system, a service that takes care of monitoring the cleanliness of traffic throughout the entire advertising campaign. It includes a detailed report that allows you to identify and not pay for the fraud traffic (which can be up to 40% or even more). FraudScore operates on the international market, being one of the leading anti-fraud solutions in the industry. FraudScore has more than 60 customers, including Headway, Kimia, Mobio, ForexClub, Rocket10, Zorka, Admitad, and others.